Ready to provide life-changing reading instruction for your struggling readers?
(without spending all your evenings and weekends to make it happen)
You're beyond ready to get your struggling readers to grade level once and for all.
Hey, we know you.
You're here to change the world. But it gets exhausting carrying what feels like the weight of the world on your shoulders. You want to change lives.
You see students day in and day out struggling to learn how to read and you know they aren't reaching their true potential. You see their creativity, their brilliance - yet something just isn't clicking for them. You're reaching burn out, you feel alone, and you know there has to be a better solution.
And maybe....
You've implemented other literacy programs and just haven't seen the success you hoped for
Despite all your education and knowledge you don't feel qualified enough or don't feel like you have the "right" training to help these students who so desperately need you
You're tired from the late nights of lesson prep, professional development training that still left you feeling stuck, and #allthepaperwork
What if you could provide life-changing reading instruction without the frustration of Duct-taping activities and programs together…
(while secretly wondering if what you're doing is even working)?
What if …
creating this massive transformation for these struggling readers was easy because you had….
A proven, research-based, framework to implement with done-for-you lessons using the Orton-Gillingham approach
Built in progress monitoring to make sure your students were on track that provided you the data you needed to show parents, administrators, and students they were making massive growth
All the training you need to feel good about delivering research-based reading instruction (without all the extra training you don't need that just keeps you stuck)
All the ongoing collaborative support you need to confidently create the results you dreamed of creating when you went into this career
If that sounds like a dream...you're in luck, because we get it.
We've been there….
And we're here to tell you, you don't need to spend years of your life to get special certifications or approval from "the powers that be" to get massive results for your students.
You can help your students make life-changing growth in their reading skills right now. You have EVERYTHING you need to be successful. You just need some direction and a little support.
Introducing our 7-step framework to life-changing literary instruction:
Delivering Smarter Intervention
This is our done-for-you training and curriculum designed to help educators and speech language pathologists get struggling students into the average range and above on standardized assessments in reading and writing…
AND WE KNOW YOU'RE READY FOR THIS TOO.
Our program provides everything you need to create life-changing transformation for your students. This is program is offered as an "on-demand" Netflix style training that you can access anywhere and anytime. Now you can get the benefits of Orton-Gillingham based training from the comfort of your home, office, or school-setting.
"Learners love the materials, lessons and games! Struggling readers are empowered by the approach and gain confidence in themselves… quickly. The best part about SMARTER Intervention is the ongoing support!"
- Kristin Morrison, M.A., Educational Therapist
With DELIVERING SMARTER INTERVENTION you will learn:
>> Why reading is harder than it seems (and the brain pathways that are needed for this to come together … but don't worry you don't need a science degree for this to make sense)
>> Why certain students struggle to learn to read despite your best efforts
>> What "research-based" instruction actually looks like and why it's probably different than anything you've ever heard before
>> How to adapt research-based instruction to your setting and grade-level
>> Exactly what this instruction should look like with videos guiding you every step of the way
>> Plus, you'll have access to all the print-and-go materials you need, access to our Ascend professional team, and an amazing, like-minded community where you will get all the support you need to be successful.
"I HAD REACHED BURN OUT… I had reached burn out trying to pull together various resources and dozens of lessons and activities. Thank goodness you came along...I love how your structured lessons allow me to provide a more comprehensive approach for my students."
- Kari Rambo, M.S. CCC-SLP, Speech Language Pathologist
Our mission is to help as many students as possible…
and we knew that to reach that mission we needed to empower YOU WITH THE TOOLS AND INFORMATION YOU NEEDED… without the overwhelm.
wE OFTEN HEAR THAT oRTON-gILLINGHAM BASED TRAINING IS TOO EXPENSIVE…
And while most similar training does cost thousands of dollars and years of your life…
it was important to us to make this accessible.
So, for just $497…
You receive lifetime access to the course, the materials, and to our supportive community.
SO, WHAT DOES THIS PROGRAM ACTUALLY INCLUDE?
Why Structured Literacy Changes Lives.
Understand why Structured Literacy (Orton-Gillingham) changes lives and why this approach creates lasting transformation. Understand once and for all what's so different and what all the hype is about.
Who Benefits from Structured Literacy?
Understand how to identify different profiles of struggling readers. You will understand the different needs of diverse students, including dyslexic, ELL, language impacted, attention, and beyond.
What Does It Look Like?
So now that you understand the hype and how to identify your impacted readers...it's time to dive into what this evidence-based practice really looks like. Dive into the 7-Step SMARTER framework, syllable types, division strategies, and all the secrets of research-based intervention.
How to Differentiate for Different Ages.
This literacy intervention framework looks different for preK readers, elementary readers, and middle-high school students. In this module you will learn how to structure your intervention for each of these different age-groups so you can meet the needs of your population.
Where Should This Be Implemented?
We use this intervention in a small group and 1:1 setting. However, we've also worked with schools who use this in the general education setting. This module walks you through how to provide a SMARTER Instructional Approach in each of these settings.
How on Earth Do I Actually Do This?
This is where it all comes together and you will get a step-by-step guide for implementation with video guided examples - with real students. This is the tactical instruction where the rubber meets the road for you to really bring this to life for your students.
Module 7: Taking it to the next level
How Do I Differentiate the Instruction?
Finally, in Module 7 we will give you our step-by-step guide and checklists to help you take this instruction to an entirely new level. We will walk through how to strategically add the additional lesson components to get even more transformational progress.
Bonus Training - Data Tracking & Progress Monitoring
How Do I Prove This is Working?
In this bonus training we will walk you through data analysis, as well as progress monitoring strategies and techniques. You will have all the information you need to meet with parents, or have data for your school on exactly where your students are performing.
Comprehensive SMARTER Intervention Curriculum
Done-for-you, print-and-go lessons.
Of course, we don't want you spending all of your time lesson planning and prepping! That's why we have 75 lessons that are completely done for you and ready to meet your students where they are. You can print-and-go and have all your planning done in less than 1-hour per week.
We believe in this program so much…
that we even offer a 30-day money back guarantee.
So if you purchase the course, complete the modules, and still don't see how this program will completely transform both you and your students' lives, we'll give your money back! With this money-back guarantee, there's no excuse to not move forward and start reaching your goals today.

And after years of working at leading research centers…
I decided it was time to put everything I knew about solid, research-based instruction for struggling readers into the hands of those who needed it most.
>> Educators who dream of making a more meaningful and lasting impact for struggling readers in the classroom...without the burnout
>> Speech language pathologists who desire to improve their literacy support because they want to support their students in an even deeper way
>> Parents who desperately want to help their struggling child but don't know where to begin...
And alongside an incredible team of educators with experience in a variety of settings we built a program designed to make research-based literacy instruction accessible with a 7-Step Framework, called Delivering SMARTER Intervention.
We've used this approach successfully to close the education gap entirely for even the most impacted students. We'd love to work with you to do the same.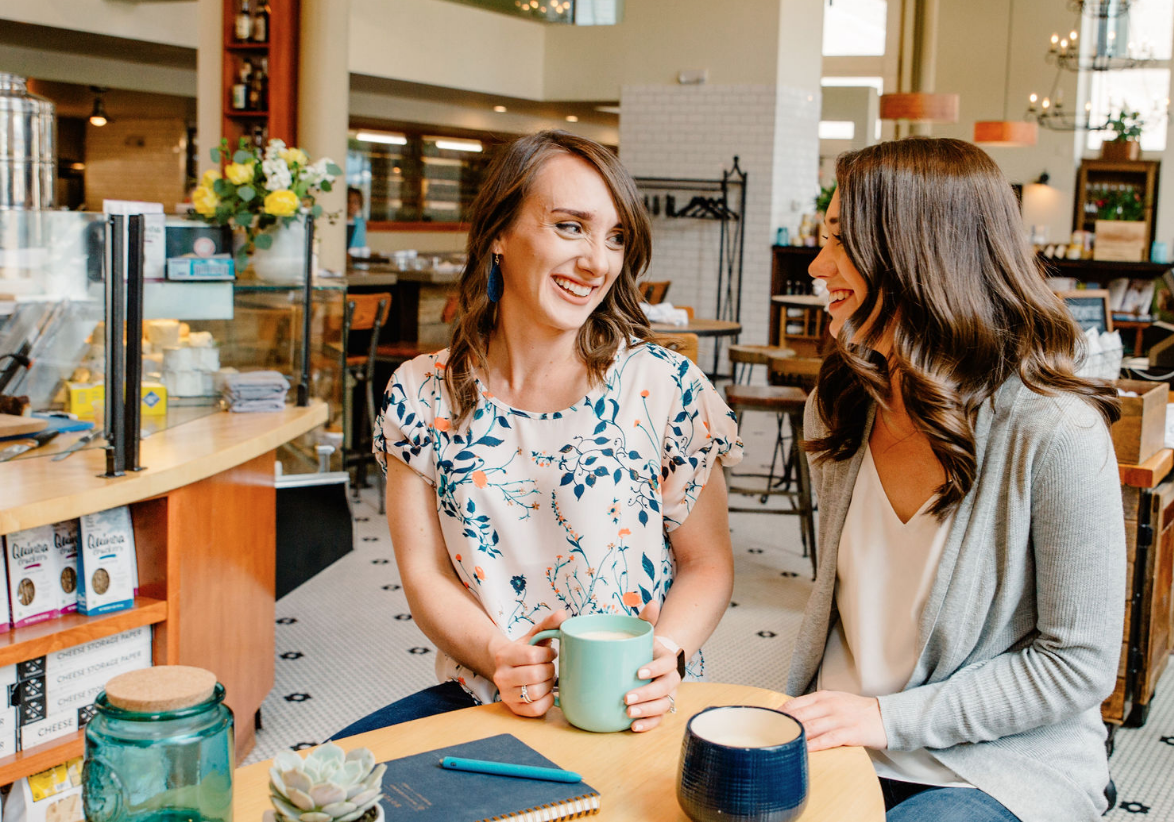 Delivering SMARTER INTERVENTION is perfect for you if:
You're ready to stop wondering if what you're doing is working. To stop spending hours putting together lesson plans that don't always deliver.
You're working with students in small groups or a 1:1 setting and are ready for a more structured and streamlined approach to your literacy intervention.
You've heard of the massive benefits of an Orton-Gillingham based approach but aren't quite ready to jump into a training that costs thousands of dollars and years of training.
You're an interventionist, literacy specialist, SLP, teacher, or savvy friend/parent of a struggling reader who wants to grow your literacy knowledge in order to provide life-changing reading and writing instruction.
Join us…
and the supportive community of professionals just like you who are out their making the impact they've always dreamed of.
This program may not be a good fit for you if…
You already have a reading and writing curriculum that you are just looking to supplement with some research based activities...if this sounds more like you, we have a 5 Core Components of Literacy Training & Resource Library (membership site) that may be exactly what you're looking for.
You're looking for a "quick-fix" that requires 0 effort on your part. We guarantee this program will change your life and deliver life-changing results for your students, but it does take a little work upfront. We promise it will be worth it, but if you're not willing to fully commit with us, this program is not a good fit.
Your one-time payment of $497 will give you immediate and lifetime access to…
A proven, research-based framework that we've put years into perfecting, so you don't have to. A program that has taken the Orton-Gillingham approach to the next level.
75 Done-for-you lessons your students will love. These lessons support students from pre-Kindergarten through high school using a systematic, sequential framework.
Built in progress monitoring that will provide the data you need to show parents, administrators, and students that they really are making massive progress.
7 Online Modules that will provide you information on both the theory and application with certificates of completion providing 30-hours of Professional Development.
All the training you need to feel good about delivering research-based reading instruction (without all the extra training you don't need that could take hours of your time and keep you spinning your wheels).
Access to our team of professionals, through our online Facebook community, ready to support you.
24/7 access to a group of like-minded educators so you can confidently create the results you've always dreamed of.
Ready for huge results?
Your future self (and students) will thank you.
Frequently Asked Questions:
What type of background do I need to implement this program?
Most of our members are special educators, speech language pathologists, and literacy interventionists. However, we also work with general education teachers, tutors, and parents of struggling readers in this program. The bottom line is that YOU can do this, no matter your background if you're ready to fully commit with us.
How long does the training take?
There are 7-Modules of Training that equate to 30 clock hours of professional development. You can work through the program at your own pace, you do not have to complete all the training before you begin working with your students, and you have lifetime access to the training and curriculum materials.
How is the program delivered?
Delivering SMARTER Intervention is an online course that provides instant online access to all the training videos and downloads you need to get started today! The 7-Modules include training in the who, what, when, where, why, and how of research-based literacy instruction with bonus training in progress monitoring and data collection.
Will I receive some sort of certification or certificate of completion when I have completed the training.
We truly believe that you do not need validation from "the powers that be." We are here to support you through the implementation of this program in our online community and know that at the completion of this program you will be well-equipped to see massive growth for your students. That being said, we understand the necessity of professional development hours for your licensure and therefore provide a certificate of completion of 30-hours of professional development once you have successfully passed the quizzes at the end of each module. At the completion of the program you will be SMARTER Intervention Trained, using an Orton-Gillingham based, structured approach to supporting struggling readers utilizing evidence-based practices.
Do you work with school districts?
Yes, we have special licensing available for schools or districts looking to purchase training for 5 or more teachers. You can contact us at info@ascendlearningcenter.com and we'd be happy to speak with you about your specific needs.
Still unsure?
Those who have enrolled in this program before you have seen massive results but we also understand that any investment can feel overwhelming. Feel free to contact us and let's make sure this program is perfect for you.