You would do anything to help your child succeed…
You are beyond ready for your child to feel success.
To feel confident in the classroom. To be excited to read independently. To write something everyone else can read.
You are beyond ready to give up the nightly argument over homework. The frustration over how long simple tasks seem to take.
Your child is bright and capable. You know this is true but what seems to come so easily for so many children seems to create such a struggle for yours. You wonder if you've done something wrong... we're here to tell you that you haven't.
You're here now because you know it's time to try something new.
>> The tutors you've used in the past haven't panned out the way you'd hoped
>> The workbooks you pulled out to complete over the summer to help your child catch up sat unused all summer because it wasn't worth the fight.
We get it. And we want you to know you're in the right place and it's the right time.
Unfortunately research-based reading instruction isn't the typical approach used in the classroom.
Teachers are given programs they are required to implement that often just don't work for many students. It's not their fault and it's not your fault. And the good news is...research is clear, we know exactly what effective reading and writing instruction looks like.
In our clinic, we use a Structured Literacy (Orton-Gillingham) approach to help close the gap for struggling readers. It's a framework that allows us to use a structured approach while still completely individualizing the program to meet the needs of your child no matter what their age or ability.
Our reading and writing program is a comprehensive, custom-program designed to get your child onto grade level.
Every child is unique and so is our curriculum. While we follow the same structure and format for each lesson (based on the research), we guarantee that no two lessons ever look the same. We choose activities specifically based on your child's unique learning needs.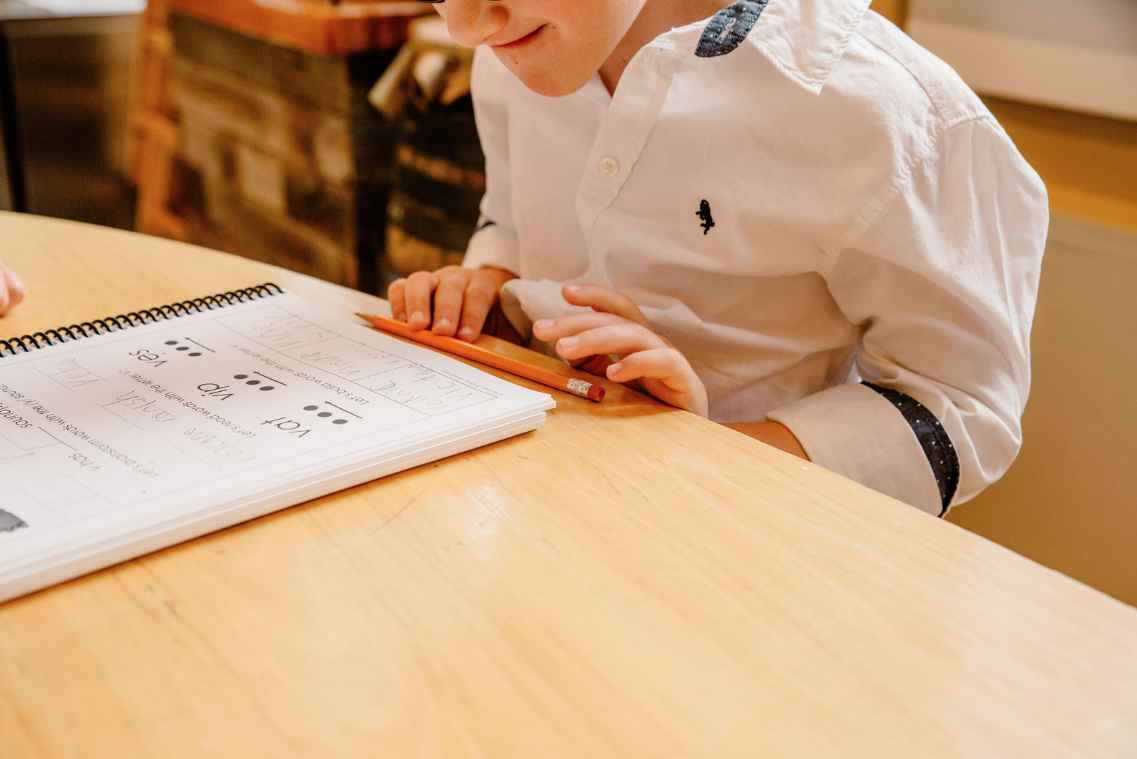 Our intervention program includes:
A thorough review of all previous testing to determine student strengths and weaknesses
A baseline assessment to determine placement and custom design your child's program
45 Weekly, 60-minute sessions with brief daily progress reports
All program materials including student workbooks and additional resources
Formal progress monitoring assessments and reports at 6-months and completion of the program to evaluate standardized student growth
Ongoing communication with your child's teacher at your request
Attendance at one school meeting (IEP, 504 Plan, or parent-teacher conference)
The comprehensive year long program starts at $4,000.
We are happy to schedule additional sessions per week to support additional areas of need such as mathematics, study skills, and language support as needed.
Schedule a call
to learn more about our Reading & Writing Program.
Ok, so maybe you're not quite ready to commit to a comprehensive program in our center…
No worries, while our Delivering SMARTER Intervention Training Program was designed with educators and speech language pathologists in mind, we have several parents of struggling readers who've decided to take matters into their own hands and complete the training themselves to provide the instruction their children so desperately need.
Please contact us to find out if this program is a good fit for you.